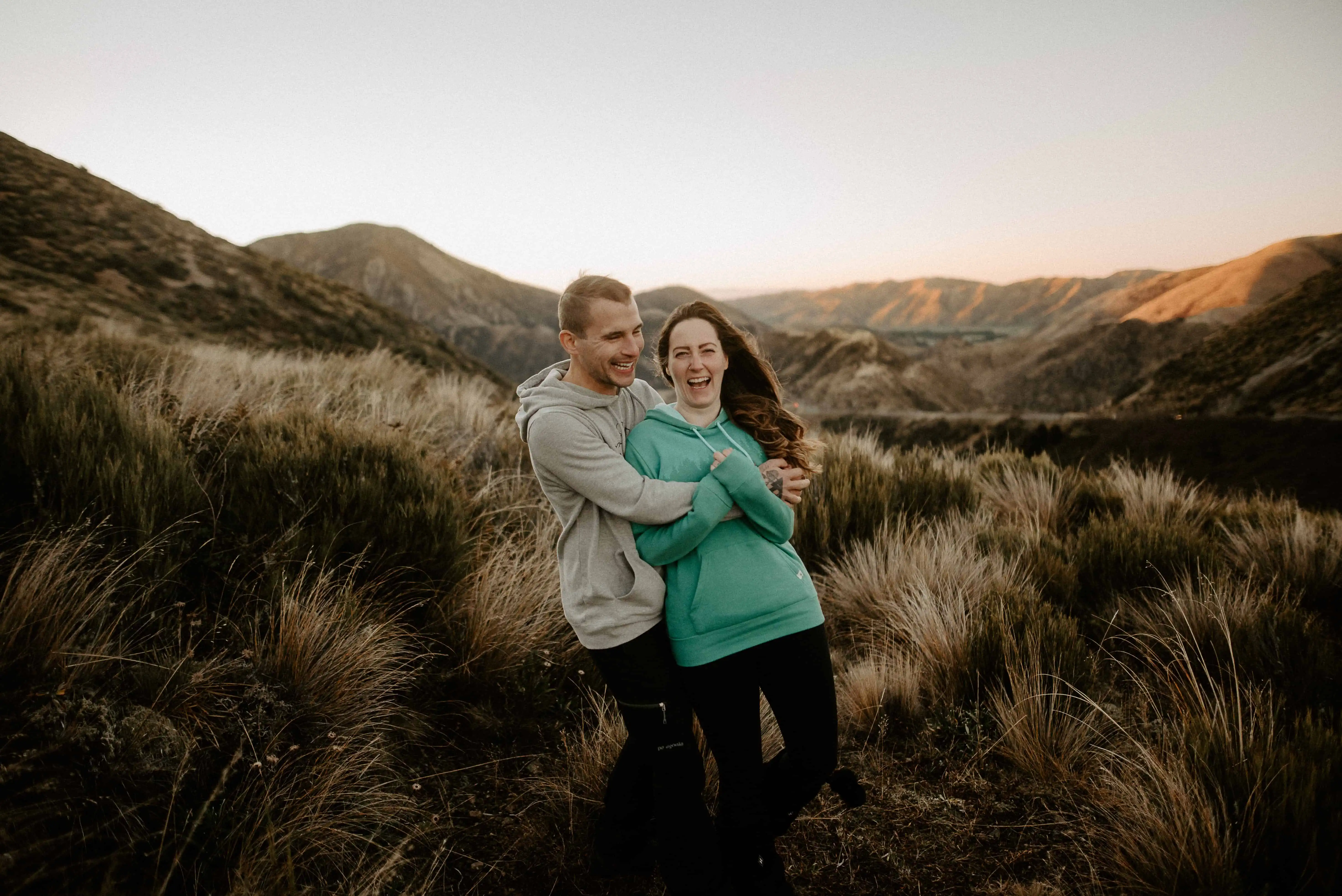 South Island Couple Session
Jenna and Spencer decided to escape Canada's chilly winter for New Zealand's sunny summer in order to explore some of New Zealand's epic outdoors before their wedding back home.
I was stoked to be capturing their pre-wedding photos and after deciding to get up waaay too early, we hiked up into Arthurs Pass to catch the sunrise in the mountains (totally worth it but freaking freezing, haha!).
There's something uniquely moving about the mix of vivid sunrise colours, earthy mountain tones and feeling like you're the only ones in the middle of nowhere. I'm so glad that I was able to go adventuring with these two awesome people and capture some seriously stunning pre-wedding photos along the way.