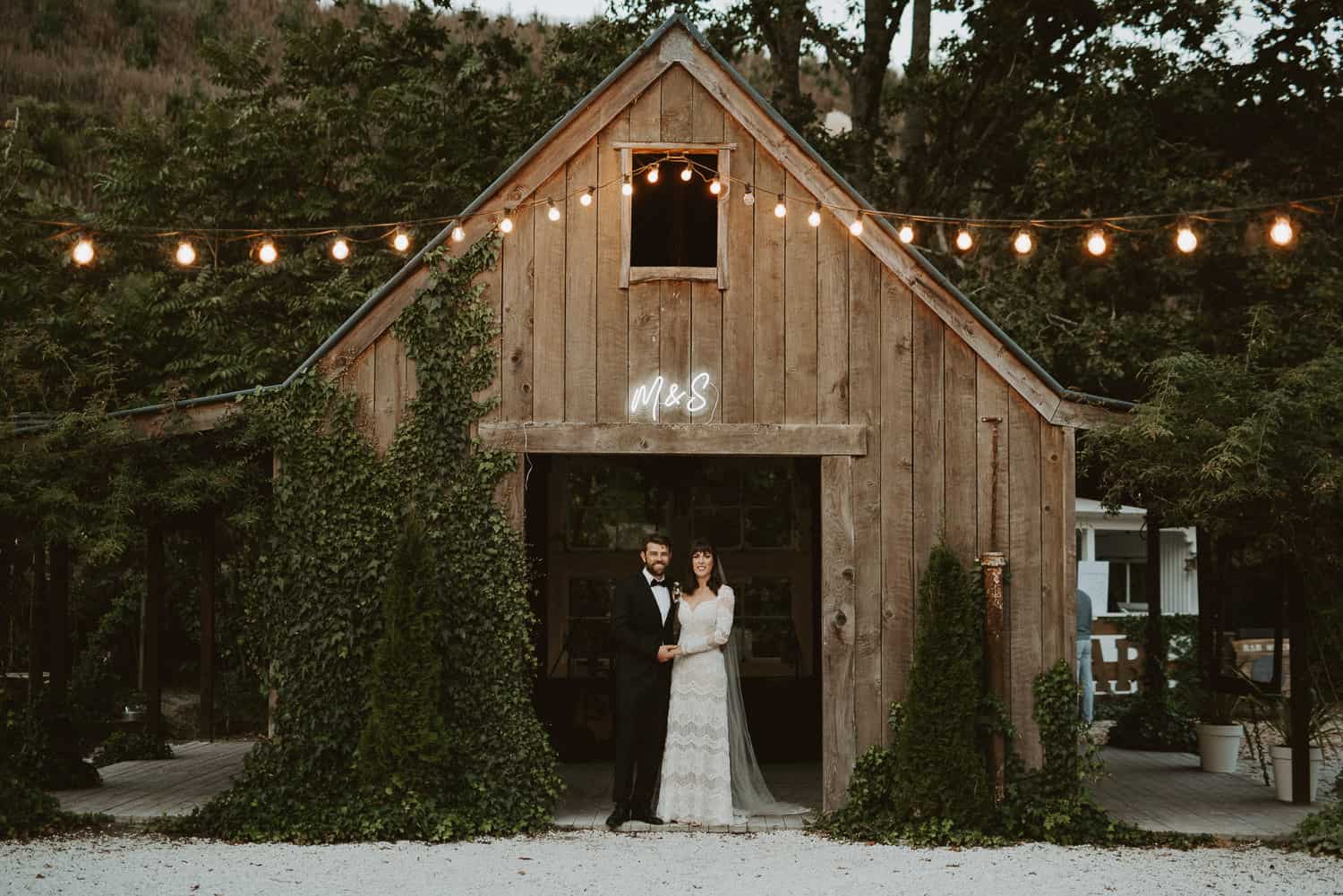 Old Forest School
Mel and Steve got married at Old Forest School – an awesome little wedding venue in a converted old country school. Set amongst a pine forest, Old Forest School has loads of amazing spots for wedding photos both on-site and in the surrounding areas.
Situated between Tauranga and Rotorua this venue is a little off the beaten track but well worth it. Ceremonies are usually held between two big trees, which offer plenty of shade for hot sunny days (if it rains, they have an old classroom set up for use).
One of my favourite things to shoot at this venue is a couple having their first dance outside, under the festoon lights – Mel and Steve did just this.
The Wedding
Mel and Steve held their ceremony outside under the shade of two big trees. This year, the forest around Old Forest School had been felled, so we headed down the road to a few awesome spots that I knew from growing up in the area. After the shoot, we came back to hang with guests and party outside under the stars.
Your Narrative blog will appear here, click preview to see it live.
For any issues click here
If you are after a photographer get in touch.
Vendors
Venue – Old Forest School
Hair – Hair by Yvana
Makeup – NKD Makeup
Florist – Handpicked
Cake – Sage & Grace
Grooms outfit – Barkers
Bridal gown – Vinka Design
Rings & Jewellery – Zoe & Morgan