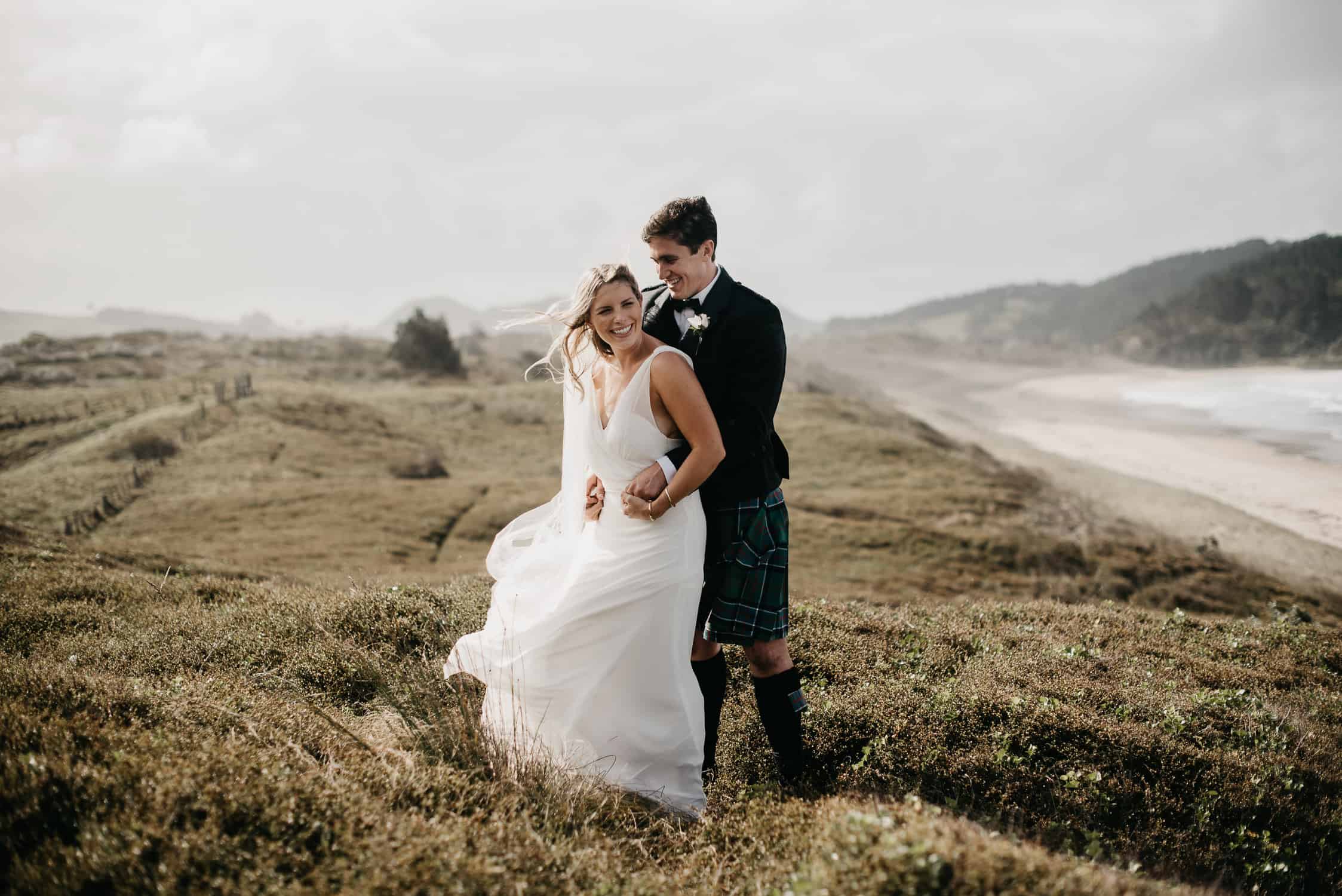 Summer Wedding at Stone Terrace
I had such a blast at Jodie and Jamie's Stone Terrace Wedding near Hot Water Beach. This venue is such an awesome choice for couples getting married near Hot Water Beach in Coromandel as it allows both sides of the bridal party to get ready on site – which is a dream 'cause it makes the morning go much smoother. Both Jodie and Jamie have Scottish heritage and a lot of their Celtic family managed to make the trip over.
Maybe it's my own Scottish heritage coming through but I thought all the guys looked killer in their kilts. The ceremony took place on the lawn with amazing views back across Hot Water Beach. We headed into the forest after the ceremony for photos before strolling down to the beach for a few more. When we arrived back at the venue, we enjoyed an awesome reception, full of fun Scottish traditions.
If you are looking for a wedding or portrait photographer in New Zealand then please get in touch.
Your Narrative blog will appear here, click preview to see it live.
For any issues click here
Venue  – Stone Terrace
Hair and Makeup – NZ Makeup Girl
Grasing board and cake – Kex Kitchen
Dress – Pronovias