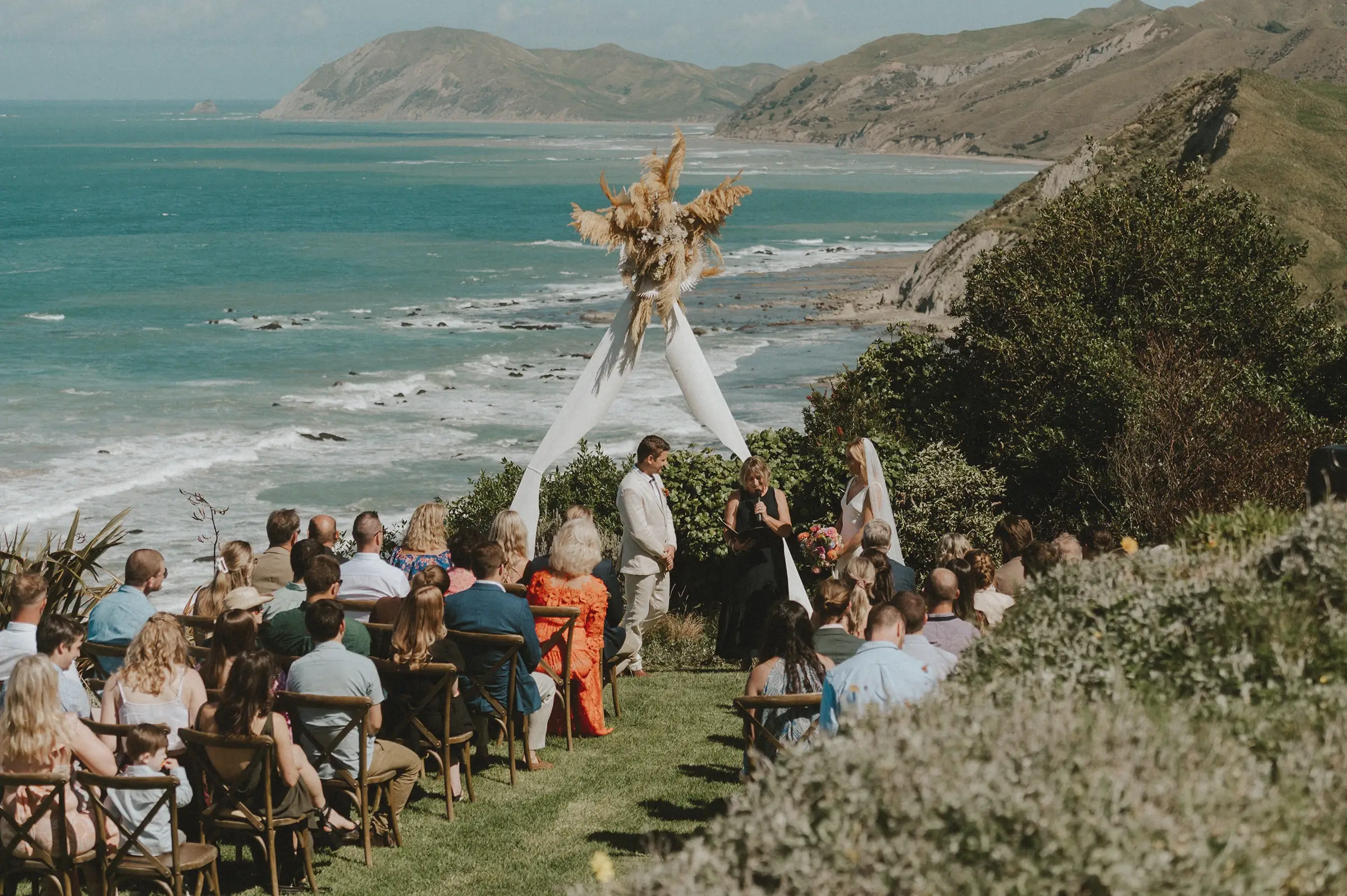 Jenn and Jake wanted something a little different for their wedding. It was a smaller wedding with about 40 guests with half of them coming over from Canada. Jenn is Canadian and their wedding was all about about having their families from both sides of the world together to celebrate. "We thought Tidal Waters would be the perfect spot. room for everyone to stay and stunning views of the coast."
Tidal Water Lodge is a log cabin situated up on top of a cliff with stunning views down the coast. 35 minutes north of Gisborne, 11 km south of Tolaga Bay at Waihau Beach. sleep 24 people, so all the younger friends stayed the the lodge while the family rented a couple of houses down the road.
Just one week before NZ had Cyclone Gabrielle, This Cyclone caused huge amounts of damage all over the north Island. Taking out the bridge just past the venue at Tolaga Bay, leaving only one route to the venue. Luckily the road through the gorge to Gisboure was cleared a couple of days before and we were all go.
After an eventful lead-up, Waihau Beach was unaffected and we were treated to some stunning weather. The wedding day was nothing short of amazing. An intimate gathering of family and close friends. Jenn and Jake spent the whole day laughing, relaxing, and enjoying a peaceful day with loved ones before making their commitments to each other with the backdrop of the stunning East Coast.
Honestly, it was such a humbling reminder to me of just how unique and personal smaller weddings can be. You can make the day all about you, instead of the hassle and fuss of entertaining hundreds of people. There wasn't a single part of the day where anyone was really stressed or taken out of the moment. It was a day dedicated solely to them, and celebrating their journey together.