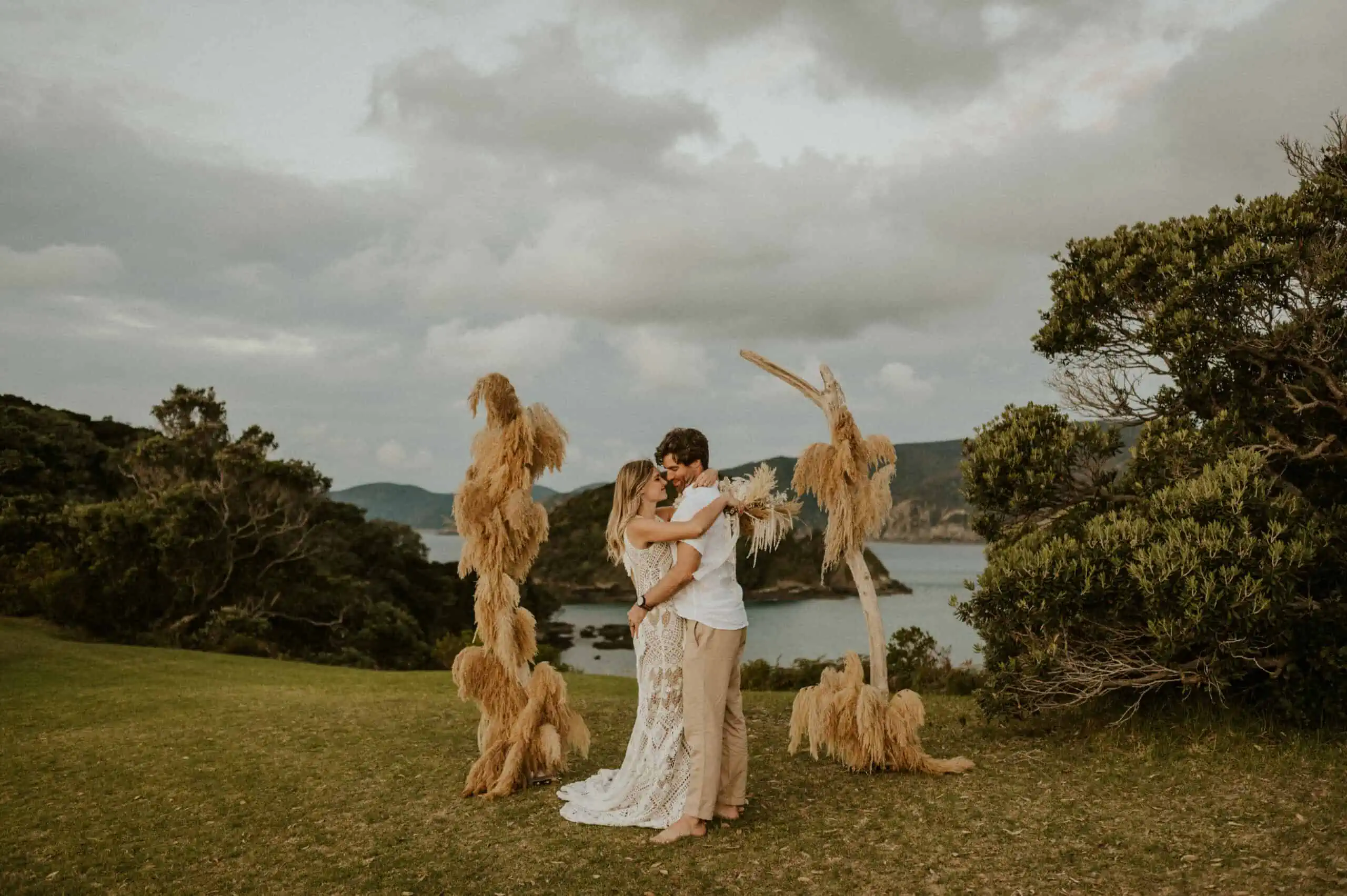 Sita and Luuk's Stunning Elopement in the Bay of Islands, New Zealand.
Located in the northern part of New Zealand, is known for its stunning landscapes, turquoise waters, and an abundance of natural beauty. It's no wonder that Sita and Luuk chose this picturesque destination for their dream elopement. In this blog post, we'll take a closer look at their special day, which was filled with love, adventure, and breathtaking scenery.
They had originally planned to have a traditional wedding in Rarotonga, but the covid lockdowns in New Zealand got in the way so they decided on an intimate elopement with just their family present.
Sita and Luuk's elopement took place at Oke Bay Beach House on the cliff top of a secluded Bay in Rawhiti. The ceremony was set up under an arch decorated with native toetoe, overlooking the stunning ocean views. The couple exchanged vows in front of a small group of family and friends, with the sound of waves crashing in the background.
Their day was nothing short of magical. The breathtaking scenery, intimate ceremony, and adventurous spirit of the day made it a celebration that they will cherish for a lifetime. If you're looking for a destination for your dream elopement, the Bay of Islands is a perfect choice. With its natural beauty, adventurous spirit, and romantic ambiance, it's no wonder that couples like Sita and Luuk choose to make it their special day destination.
Venue - Oke Bay Beach House
Hair and Makeup - Lipstick and Co
Dress - Rue de Seine
If you are thinking of Eloping