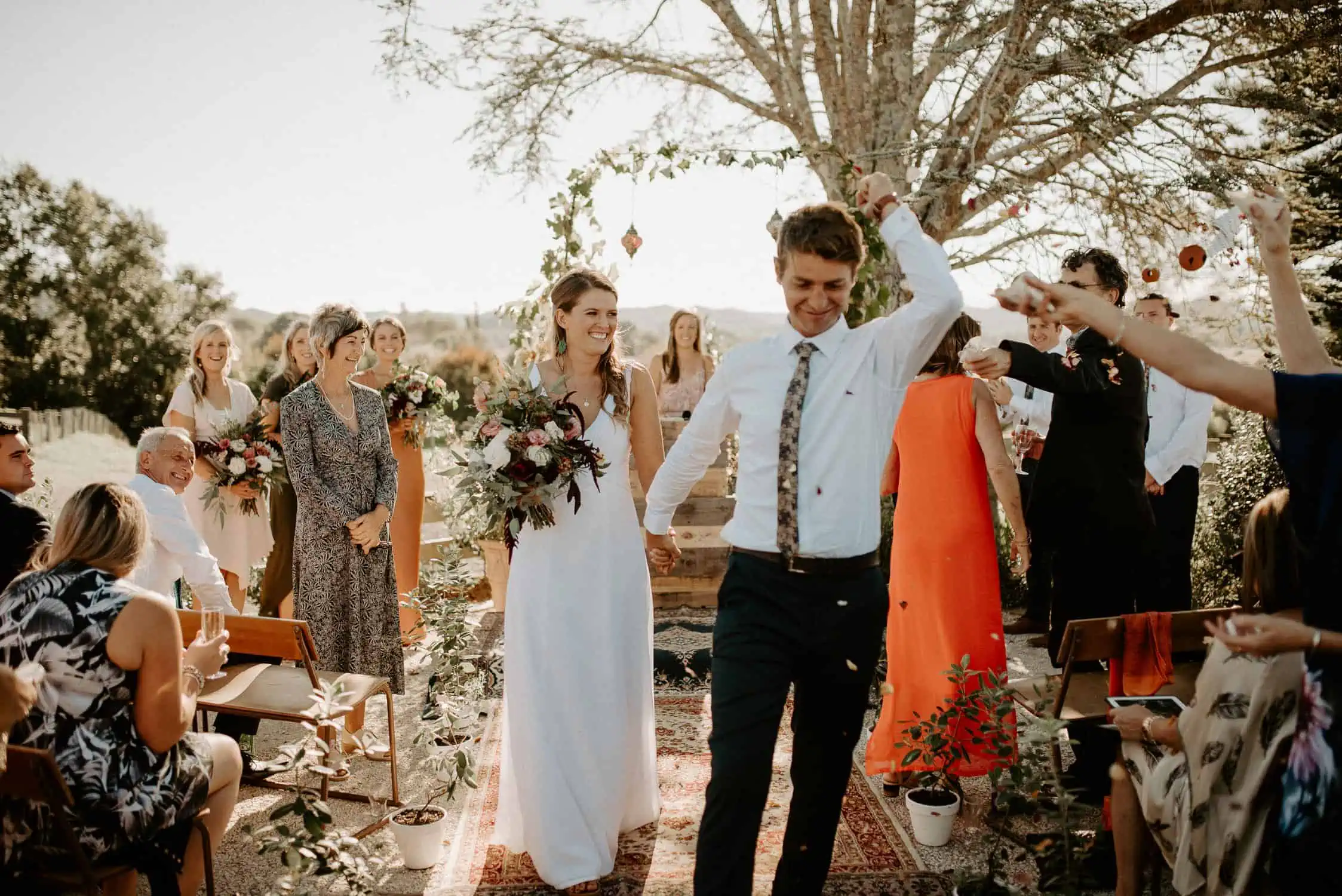 I'm always amazed at how stunning and creative DIY weddings can be. I've known Siobhan since we were kids and when she reached out to me about photographing her wedding, I was truly honoured.
Siobhan and Sam met at university before heading to Europe on an overseas adventure which Sam proposed. While travelling, they spent their time collecting Turkish rugs, lanterns, plates and all sorts of other fun stuff for their wedding back home. In the months leading up to the wedding, Sam and the boys were hard at work making ALL of the furniture for the event – their hard work paid off and resulted in a ridiculously awesome setting! Check out this beautiful DIY wedding full of friends, family and smiles.
If you enjoyed this and are after someone to shoot your wedding get in touch.
Vendors
Makeup Artist: Gabrielle Ryan
Hair: Emily McPhail
Wedding Dress: Weded
Menswear: Hallensteins
Rings: Tony Field
Papergoods: Garbo Zimmer